0620 0561 50th Golden Wedding Anniversdary
$56.90
Framed Foil Engraved DUFEX picture behind glass.
Approx. dimensions: 29 x 24 cm.
The sample picture is made with camera, hence the angle.
1 in stock
Related Products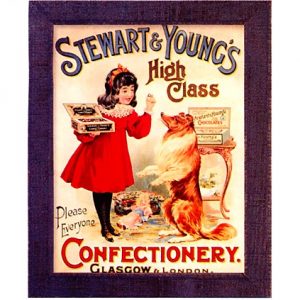 3100 1453 Stewart & Young's
Print without frame, shrinkwrapped straight to a sturdy Cardboard backing to enable the Print to be dispayed and to be sent without being folded.
Dimensions of print approx. 38x30cm.
Immage size approx. 36x28cm.
$

29.80
Add to cart