SL225 Horseshoe
$23.80
New Zealand hand-made Horseshoe.
White Lace & Gold colored Trim with Rose & Crystal.
Has White Satin Trim at the back.
Dimensions approx. 15x14cm.
1 in stock
Related Products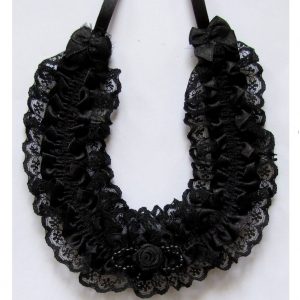 SL213 Horseshoe
New Zealand hand-made Hosrseshoe.
Black Satin & Lace Trim with Black  Rose and  faux Pearls.
Has 2 Black Bows at the Top.
Dimensions approx. 15x13cm.
$

17.80
Add to cart