5400 1476 Wall Decoration
$27.80
Flower Collection – Garden Water Can
Wall Decor with Brass Chain.
Diameter approx: 23cm.
3 in stock
Related Products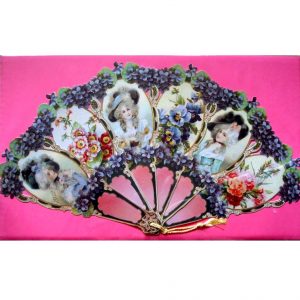 5710 0008 Fan w. Victorian Ladies
Victorian Ladies.
A Diecut Fan with movable members for decorative purpose.
Shrinkwrapped in plastic against a sturdy cardboard enabling it to be displayed and send.
Folded dimensions are approx. 23 cm. long from the center hinge – and 8 cm. wide at the widest part of the picture.
Unfolded size as in the picture approx. 46x23cm.
$

39.80
Add to cart