3342 0624 Photo Frame (Ivory color)
$36.80
IVORY color Ornate Resin Photo Frame with glass and Back Door, Easel and Metal Hanger.
Overall Dimensions approx. 210x185x25mm.
3 in stock
Related Products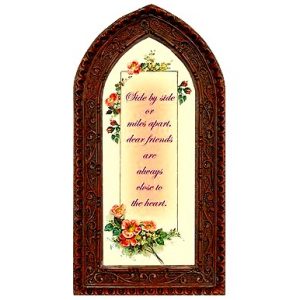 3341 0131 Inspirational – Photo Frame
Dear Friends
Ornate Framed Inspirational Picture with Glass.
Can also be used as Photo Frame with Easel, Hanger and back entrance.
Molded in Resin, dark brown wood color.
Overall Dimensions approx. 21x11x2cm.
$

23.80
Add to cart