1504 0016 Solid Brass Easel
$89.00
Victorian Crown Easel
Solid Brass
Dimensions approx. 37.5 x 19 cm.
Out of stock
Related Products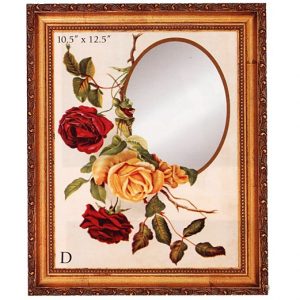 3341 3018 Mirror – Rose Glory
Rose Glory
Available as:
 Framed Mirror inclusive of Photo-Mat. Overall dimensions: approx. 262x312mm.
 Photo-Mat only measuring approx. 200x250mm, which is Frame-able and enables to change the picture from time to time. Also good for Memory Books and Scrapbooking (poly wrapped individually) which can  be bought separately.
$

10.90 –

$

33.80
Select options